Learn How You Can Clear CAIVRS Fast

Consolidate to Clear Your CAIVRS Report
Consolidating defaulted student loans can be tricky. But if you know what to do, it can work like a charm. And if you follow our method, it can be done in a flash.
Our current record is 12 calendar days. No one is faster!
We simplified the consolidation process into easy steps for you to follow. The videos walk you through each step with screencasts showing you just what to do.


Refinance Student Loans in Days
Our fastest time to clear CAIVRS is 12 calendar days. This was not by accident. Our process was developed with speed in mind.
The quickest results require absolute precision. Things must be submitted correctly, in a specific sequence, and through the proper channels to yield the best results.
Our process ensures you make all the best choices so you can clear CAIVRS in the shortest time possible.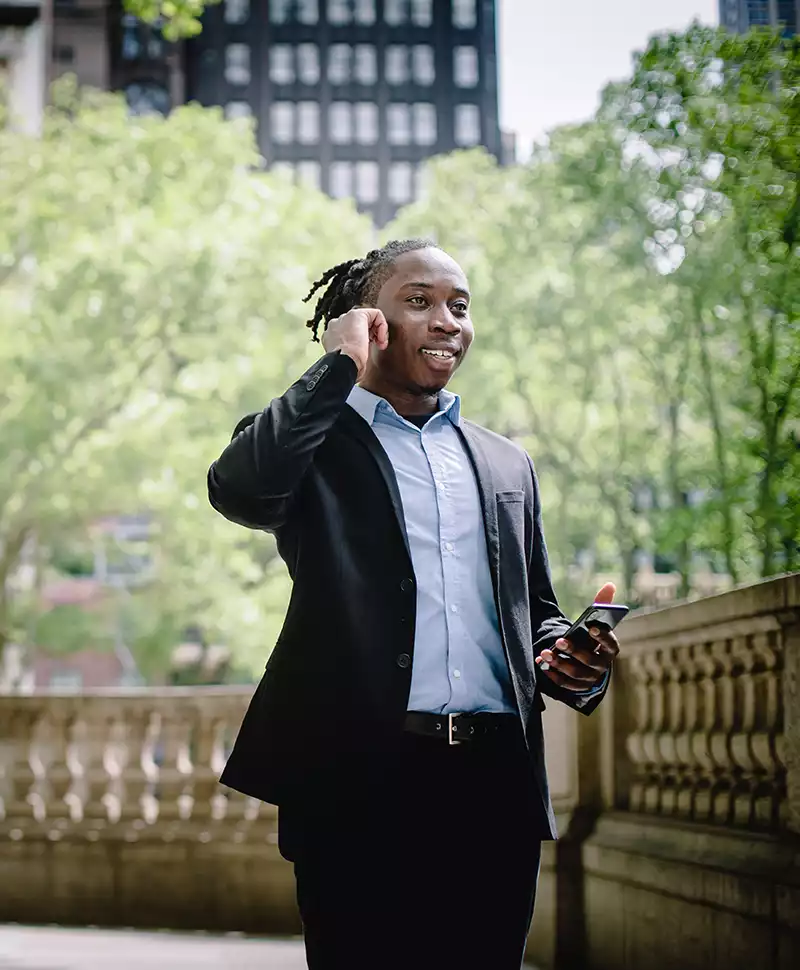 You're not alone. While you can complete the Udeany method to clear CAIVRS on your own, you don't have to!
When you buy our course you also gain access to our one-on-one assistance. We will guide you through the process and you can reach us with any questions or concerns.

FAQs

Who is Udeany?
Udeany is a BBB Accredited and A+ Rated company located in Memphis, Tennessee.
What is the average time to clear CAIVRS using this process?
21 Days
How will know when I am done?
Your CAIVRS report will be clear and you will have a Default Clearance Letter in hand!
What if I am unhappy with the course?
We would never want you to be unhappy! If you are unsatisfied with your purchase, contact us in the first 30 days and we will give you a full refund.



Reviews
Bought a Home
The U.S. department of education was giving me the run around. One moment I was able to consolidate, the next I didnt qualify. I found this company by happenstance and wasnt expecting to speak to the literal companies president. I was losing my mind, panicking because my closing was going to be at the end of the month. He talked me through it, comforted and assured me that he could get me through it after looking at my account. Now im about to be a first time home buyer after getting my loans consolidated and out of default.
Jason

Highly Recommend
Would recommend highly was so friendly and polite, helped guide me through the process and helped me get my defaulted student loan into good standing so I could get my first house and In just a couple of weeks!!
Nicholas
About to Close on a Home
I was about to close on a home when I found out I was on the CAIVRS list...like buying a home isn't stressful enough. The *** loan was my only option so I thought my dream to purchase a home had to come to an end. After some doing some research late one night, I came across UDEANY. I was very hesitant at first, not going to lie. But then I thought, if it still doesn't work I'm already not buying a home so just go for it. Y'all....I'm so glad I took that leap of faith.
Alton guided me the whole way and I was able to clear CAIVRS sooner than expected. He was very responsive, knowledgeable, and so friendly throughout the whole process. I really thought there was no other way to clear CAIVRS other than playing a loooooong waiting game. Now I'm sending his info to all my lender friends so he can assist others too because I've heard of so many people who put the home buying process on a long pause because of CAIVRS. Thank you from the bottom of my heart Alton & Udeany!!!
Gladyss


Available in days

days after you enroll

Getting Started
Available in days

days after you enroll

Fast Track Consolidation
Available in days

days after you enroll

CAIVRS